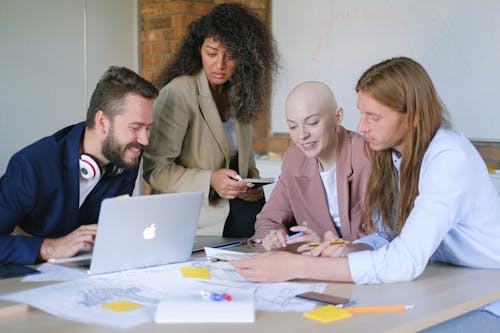 Ensuring that everyone understands the process is important so make sure it's documented. By doing this, stakeholders will be clear on how things work and what their role within the process is. Rules should be clear so any issues that arise during a project are resolved quickly and effectively. If there are any other people involved in the project then ensure they know who they need to speak with and also identify who you need to speak with on their behalf. Be prepared for changes, external factors may impact upon what was initially agreed, so discuss these matters before they arise or at least as soon possible so you can develop a strategy to proceed.
Unsure of your IT project management process? Here are some tips from our experienced project leaders:
Have clearly defined roles and responsibilities
Make sure there is proper communication between team members
Keep stakeholders updated on the progress of the project, set regular reporting deadlines so that everyone knows when they need to be completed by
Use a collaborative online tool like Kendo Manager to bring people together and communicate effectively with others
Another tip would be to assign clear ownership so everyone knows what their role is and what they're responsible for during the project
Make Use Of Software To Manage Tasks, Documentation & Time Budgets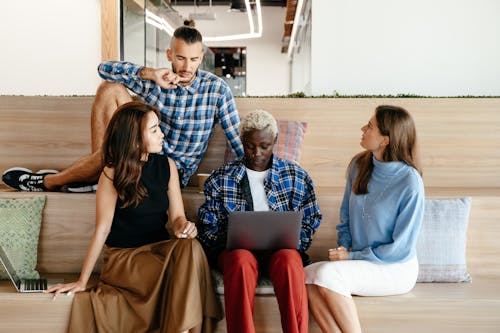 If you're struggling with IT project management then you could always ask someone who has experience in this area to lead; if successful they could take ownership of future projects and guide future team members through the process. Think about it very carefully before deciding whether or not you make this move though, as anyone leading a group needs to be able to delegate responsibility. Give them tasks they can manage independently and encourage them to be responsible for their own actions but don't forget that they are not the only employee in your company so make sure you review progress, ideally on a weekly basis.
The biggest challenge with IT project management is identifying what skills you need from your team members; figure out how this new process will benefit everyone involved then get everyone on board and set about implementing it. It's important that everyone is given the opportunity develop their knowledge of leadership and sponsorship alongside developing these new skills otherwise you could encounter some issues later down the line when it comes to promotions or staff rotation . Have regular meetings with each person individually so that you can monitor progress and address any concerns as soon as they arise.